Brad Wilson
Director of Business Development and Marketing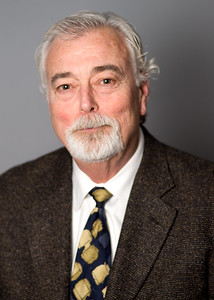 Education
Northwood University-
Midland, Michigan
Entrepreneurship and Healthcare Management
Affiliations
AIA Illinois / Illinois Department of Public Health (Member Retired)
Governor's Healthcare Facilities Permit Review Task Force (Elected Member)
Illinois Department of Public Health Facilities Licensing Board advisory committee
Lean Construction Institute (LCI) Corporate Member
American Society of Healthcare Engineers (ASHE)
Construction Owner's Association of America
Contact Info
Email: bwilson@ifspm.com
Office: 847.673.0010
Brad has more than 30 years of experience in healthcare strategic planning and consulting, real estate development, site selection and acquisitions, design and construction, construction management, regulatory compliance, leasing and asset management.
Brad served as Director of Planning, Design and Construction for the University of Chicago Medical Center (UCMC) in the mid 1990's and completed the first institutional medical high rise, a 525,000-sf ambulatory care building in Chicago.
He Ieft UCMC to become the Midwest Regional Director of Facilities, Planning, Design and Construction for Columbia LaGrange Memorial Hospital and shortly thereafter the facility was acquired by the Adventist Health System.
As Vice President of Medical Development for one of the Nation's largest real estate development and construction firms, his department generated multiple MOB's and profits over $40M.
Prior to joining Integrated Facilities Solutions, he co-founded Bluestone Healthcare Partners, a Chicago based Medical Office Building development firm which developed multiple MOB's though out Metro Chicago, stabilized and marketed properties and leases to Medical REITS.
Working with hundreds of prominent for-profit and not-for profit healthcare providers, Brad has successfully completed over $800M in Healthcare projects.
How do I bring value?
•My vast knowledge, experience and practical understanding of healthcare medical office building development, financing, marketing, planning, design and construction is an asset to any progressive health system's success and profitability.